Answers
Mar 27, 2019 - 02:29 AM
(3/27/19) Hello. We are contemplating the thought of adding more colors like our Merino Wool Long Sleeve but for now we are just starting with Charcoal.
As far as the size chart goes, this should help: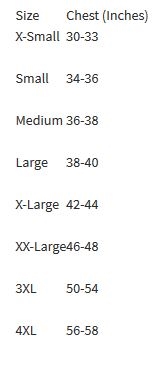 Thanks again and please let us know if you have any questions at all.