Answers
Jul 18, 2019 - 02:43 AM
Hello. We always include a product-specific size chart with each listing. Men's shorts are always sized by your actual waist size, which may differ slightly from your size in pants or jeans. If you follow the size chart for shorts you should be set without having to size up or anything to compensate for smaller European sizing.

When it comes to jerseys, we have a few different fits that range from a tighter fitting race fit (Premiere) to a looser and more relaxed fit (Sprint):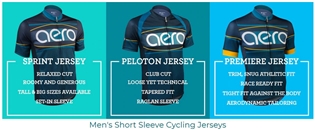 I hope that this helps, but please let us know if you have any questions at all.